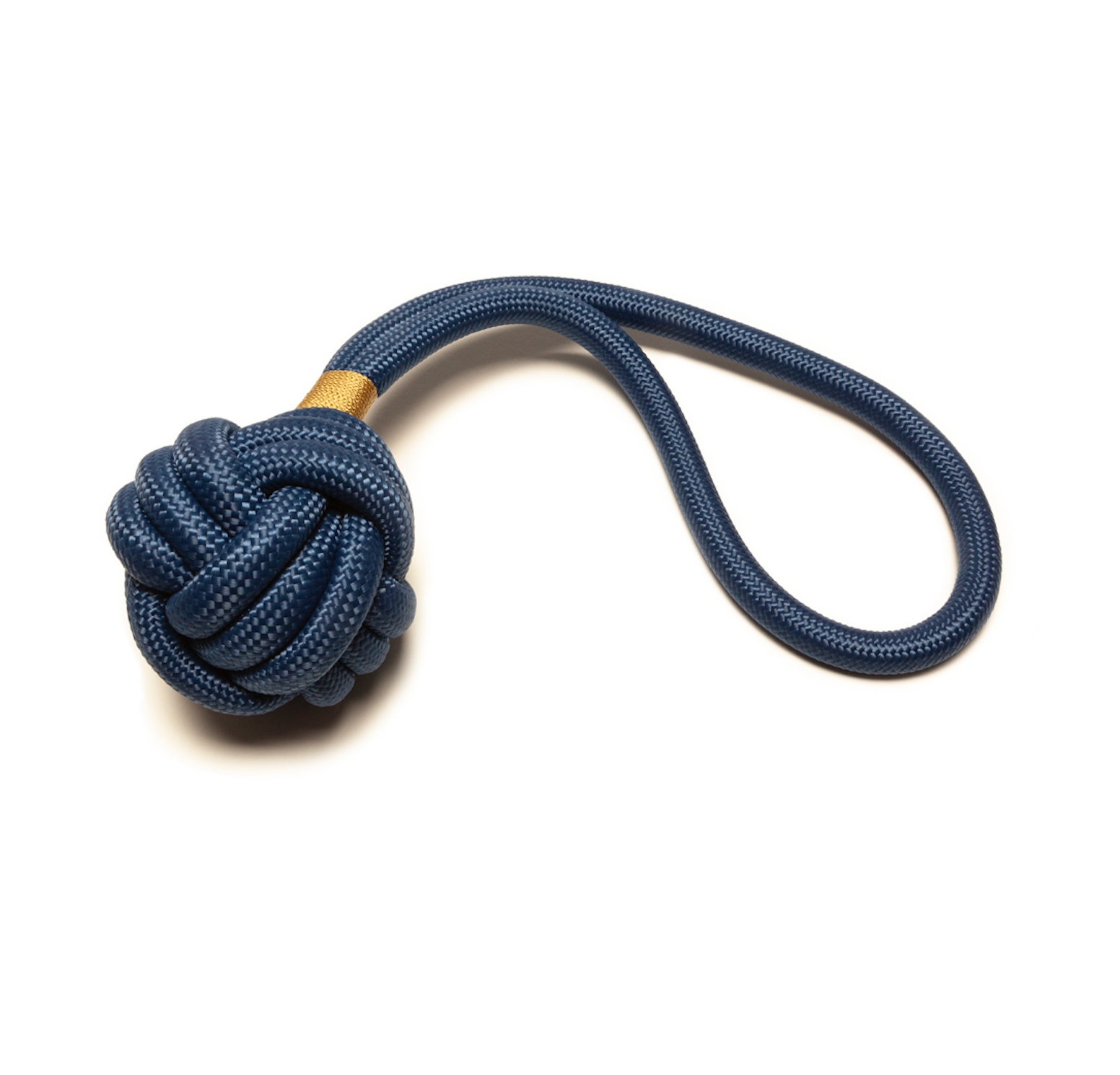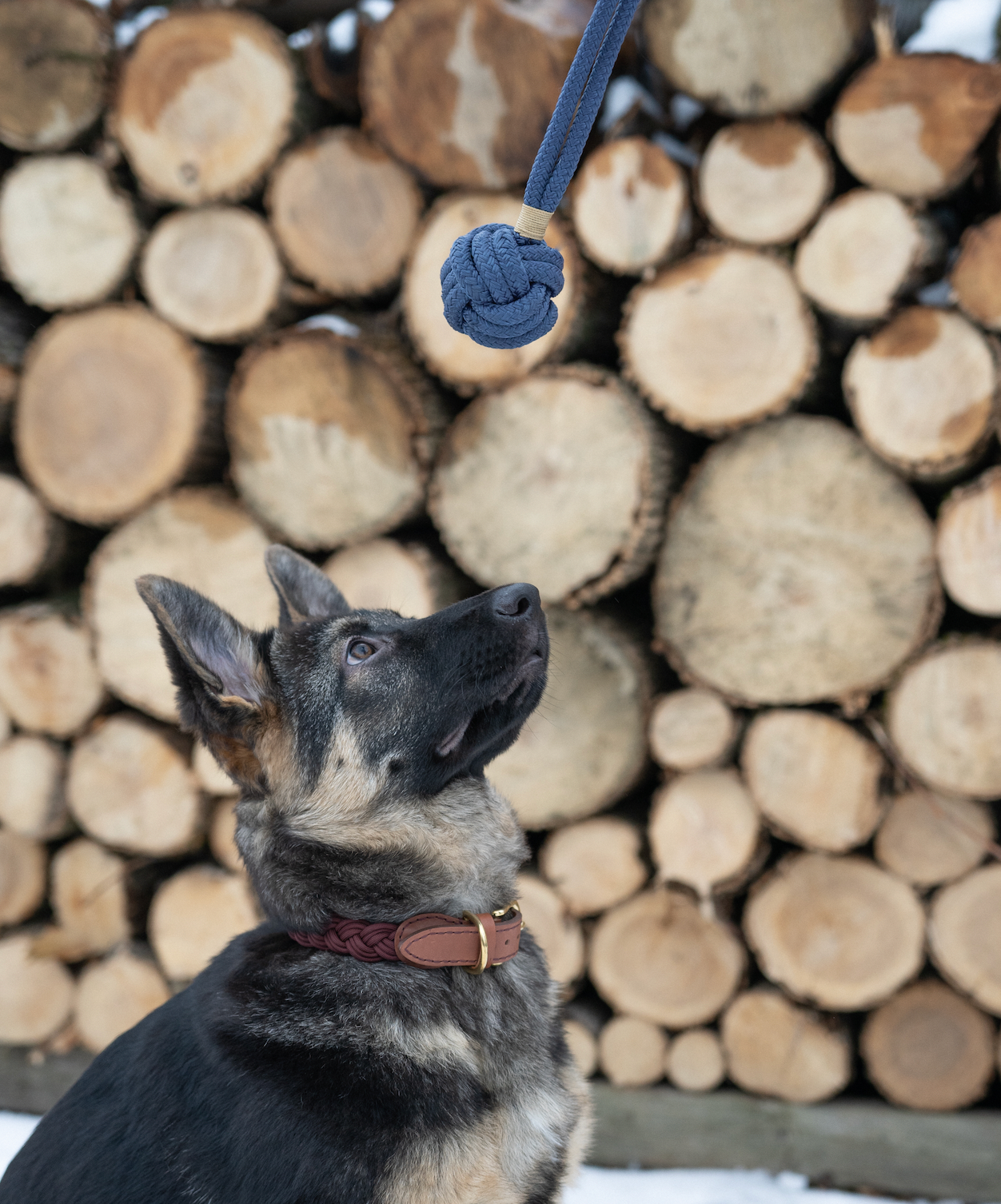 Rope Toy Royal Blue
Regular price
$18.00
Sale price
$15.00
Save $3.00
/
---
Every single one of our products is handmade in our Montreal Workshop by a small team of passionate master craftsmen. High quality Canadian 3/8" made double braided Nylon with a paracord finish. This toy is made with non-toxic materials and dyes. Please supervise pet when playing. For medium chewers.
Please note, all our products are handmade to order the processing and delivery time is currently about 2-3 weeks.
How do I measure my dogs collar?  
 

For proper size, measure your dogs dog's Neck. Add 1/2" to allow some room between the collar and neck. Click the link for video
How do you use the Hands-Free Leash
Will the collar or leash stretch?
Our braided

 

collars will stretch between 1"- 1.5"and our braided leash will stretch about 1-2 Inches.
How do you clean the collar or leash?
We recommend cleaning your collar or leash with a damp cloth and add baking soda or dish soap. Rub it in. Rinse it clean. Air dry

DO NOT

❌ Use boiling water

❌ Bleach or use strong chemicals

❌ Dry in a clothes dryer

❌ Submerge hardware and label in water for long periods of time
Are your collars waterproof?
 

Outside elements are not a problem and it will dry very quickly.

Resistant to Mildew
The leather we use for our products is the same leather that is used in high end equestrian gear, so it's meant to take a beating.  However, leather is a porous material and excessive water exposure can lead to bacteria and odor build-up deep within the fibers. 
Be aware that leather is a natural material and it will age more rapidly when repeatedly exposed to water.  Using a waterproofer will slow down the aging process and help keep your leather looking its best.  Wet leather also stretches, so we recommend removing the collar and wipe dry to help it keep its shape. Removing the collar and wiping it dry will also be much more comfortable for your dog - wearing a wet collar is kind of like sitting around in wet clothes
How long will it take to receive my order?
 

All our products are handmade to order. Please allow 1-2 weeks to produce Please allow a additional 5 days for custom engraving.

For International shipping, please allow 2-3 weeks to receive your product. Items in your order that are designated for shipment to countries outside of Canada may be subject to taxes, customs duties and fees levied by the destination country (Import Fees). The recipient of the shipment is the importer of record in the destination country and is responsible for all Import Fees. 
Delivery time does not include Sundays and holidays.

Check our Shipping / Returns Page for more info.